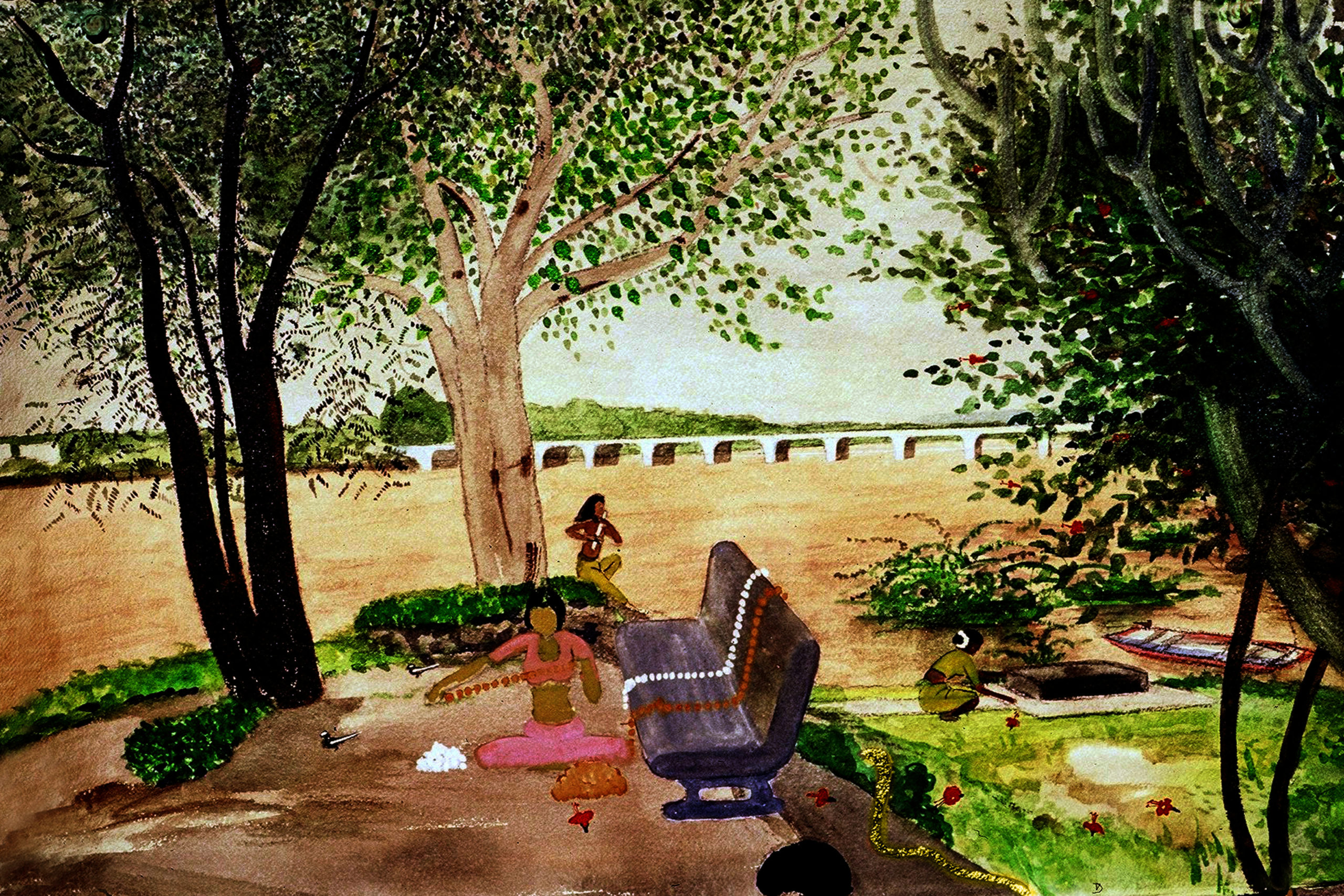 The Rivers of Pune are in an orange flood once or twice in the monsoon. For enthusiasts  such as Mumbiram  that used to be a day for celebration. Mumbiram would be  rushing from one bridge to another to witness his favourite familiar spectacle from his favourite spots.
Here we are on the bank of the Mula-Mutha on the northern side at Yeravda. The burning ghat in Koregaon Park and the crematorium in Yeravda are exactly opposite each other across the river. The burning ghat in Koregaon Park was Mumbiram's favourite spot. He visited it nearly every day. It was his living room. The crematorium across the river was the place where Kusum's three brothers and also her father were cremated. But the day of the Flood was different.
There is a Shiva temple call Amareshwar on the riverbank in Yeravda. Mumbiram has shown how some romantic young people are spending the day of the flood at the river.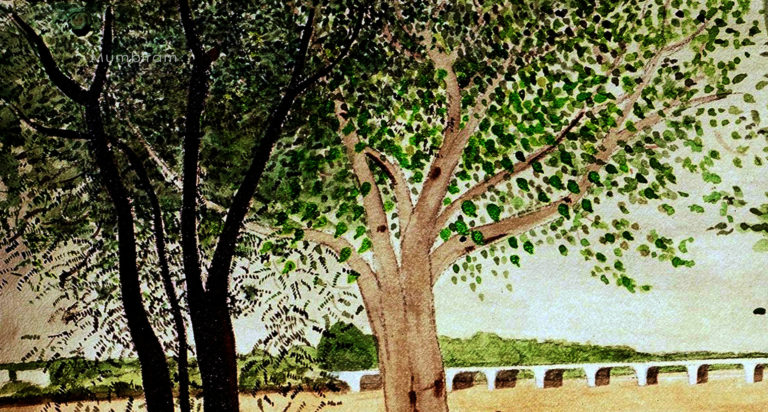 Mumbiram clearly had a wonderful time depicting these two trees. The way he has painted the Pimpal tree is simply wonderful. Call it pointilism or what you like. He clearly had a groovy meditation there. The other dark tree could be an Acacia Babhul tree or Tamarind Chinch tree judging from the compound leaves made of small elliptical components. The two trees look handsome together. Mumbiram sees everything has a personality. His brush can manifest those personalities.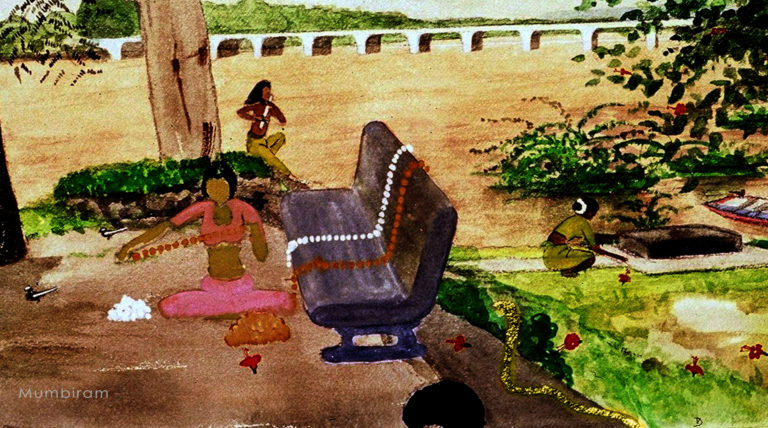 The man sitting at the base of the Pimpal tree is playing a flute. He is wearing yellow pants and has long hair. A woman wearing an orange blouse and pink skirt is making garlands out of marigold flowers while two Dayal birds are hopping around. There are red Hibiscus flowers on the ground. A woman in yellow saree and blouse is tending a flat Samadhi stone.
The bridge at distance is the Yeravda bridge. It connects Koregaon Park and Yeravda. The little boat painted red would be good enough to cross over on other days. On this day of flood it is having rest.
Did you miss the golden Cobra right in the foreground ? Shiva adorns himself with snakes.