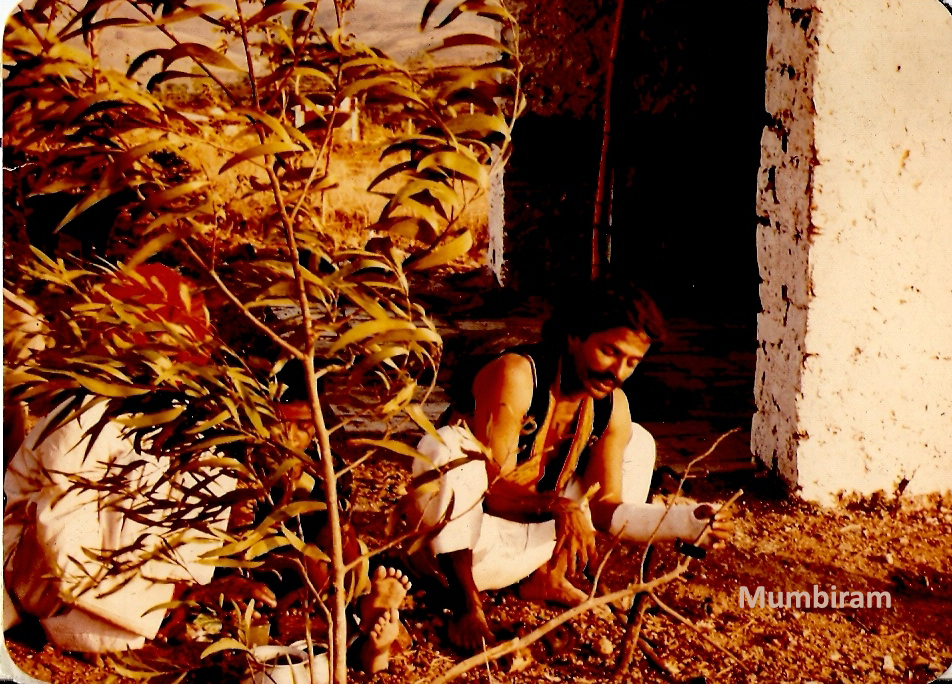 Mumbiram's friendship with the Phasepardhis had many aspects one more fascinating than the other. He had known them ever since …
Read More
"….On my return to India what struck me the most was the inundating variety of human beauty one sees here. Very few Indians are aware of it. The ideas about human beauty are extremely stereotyped here. For example the exaggerated preference for lighter complexion. I say it is a malady to not to be aware of your own beauty. … The consequences of a perverted ideal of beauty are so pervasive and far reaching that we don't find an ideal of dark beauty after the example of
Draupadi of the Mahabharata."
"We find this same neglect of human beauty in contemporary Indian painting. Even a leading painter like Husain paints blank faces. The affected distortion one sees a lot today is the most offensive example of blind following of western streams. …. 
("In Search of Art that transcends Culture", Mumbiram, 1985)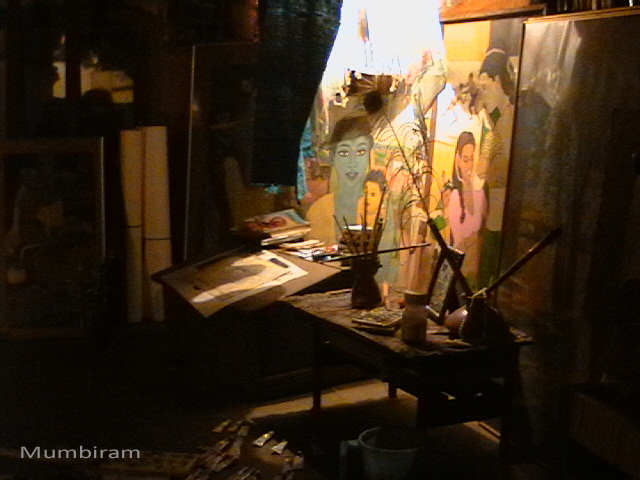 Mumbiram's studio in the heart of Pune, directly at the busy vegetable Mandai market place, became a legendary place. Mumbiram's atelier saw a steady stream of the folk people of the downtrodden lowest castes and tribes of India on the one hand and on the other hand were art lovers from far corners of the world who were amazed to discover an indigenous art that is not overwhelmed by 'western' influences. The Mandai studio became the cradle of Rasa Renaissance.
Labyrinth of a Renaissance