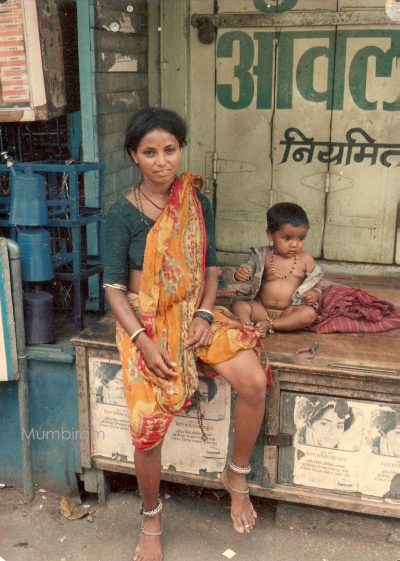 Ever since Sindhu appeared in the morning scene around Datta Mandir, Mumbiram's mind was hovering around the new group of exotic people that were setting shop in the triangular parking lot across from Dagdusheth Halwai and Kaka Halwai near Laxmi Road. These days people would know this spot as the site where the prestigious "Dagdushet Ganesh" has his dazzling Mandap erected during the annual Ganesh Festival every year. Historically this was known as 'Kotwal Chavdi'. This was where the Kotwal (Sheriff) had his headquarters in Peshwa times. It had acquired notoriety since the times of Ghashiram Kotwal. Later during colonial times there stood a western style fountain that had near-naked cherubic figures decorating the structure. It used to be called "Bahulicha Haud" (Doll's Tank).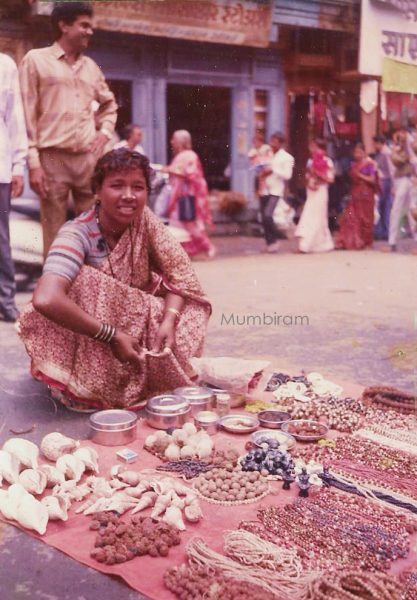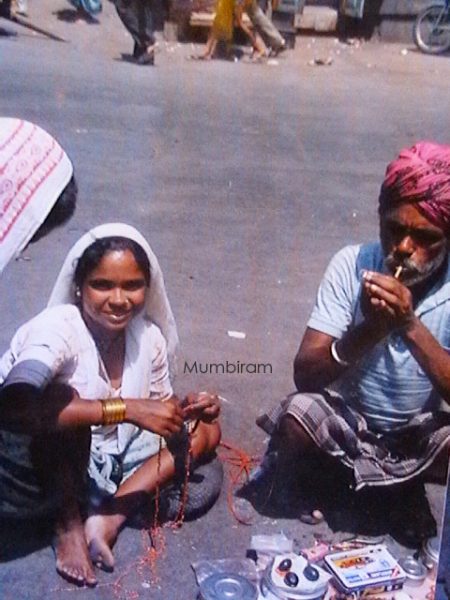 These exotically dressed new-comers used to spread out their wares on sheets of cloth and sit next to them most comfortably under umbrellas protecting them from the hot midday Sun. They were selling tulasi malas, rudraksha malas, crystal malas and also other decorative neck beads. There were other paraphernalia such as as are found on altars in people's homes. They carried conch shells of assorted sizes, Shaligram stones of smooth pitch-dark surfaces and Shiva lingas carved out of blackstones or clear crystals.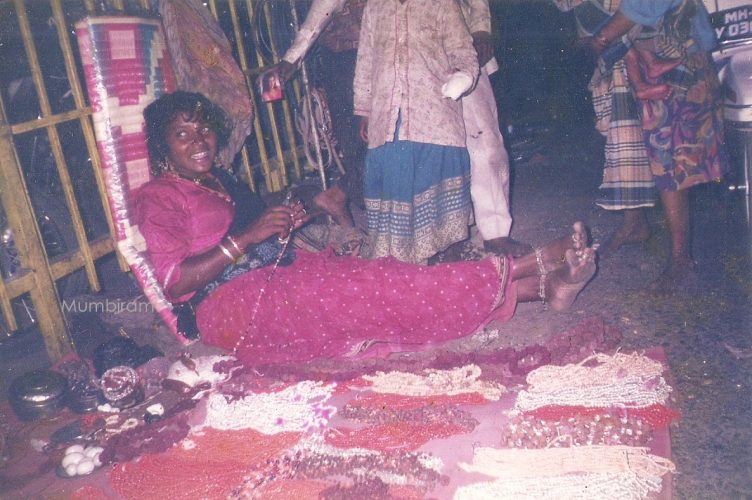 It was interesting to stand in front of the shops or sit on your haunches and discover all the nice curiosities that were displayed there. For Mumbiram it was more interesting to get to know the men and women proprietors that were running those shops.
The older man wearing a turban was the first one that Mumbiram got talking with. He had the humble name Bandoo. But in his Village, his bastie, he was Ajmedar, the one-time Village chief. He turned out to be a good friend. They were from a small village near Nandgaon in Nashik district. And they were Phasepardhis ! When Mumbiram was a boy many Phasepardhis of Poona District used to visit his father's law offices. Mumbiram used to keenly watch these exotic people. In those days Phasepardhis used to have their teeth blackened with Dantvan treatment. You could tell a Phasepardhi from that sign. Now only the older generation of Phasepardhis standout in a crowd from the way they wear their clothes.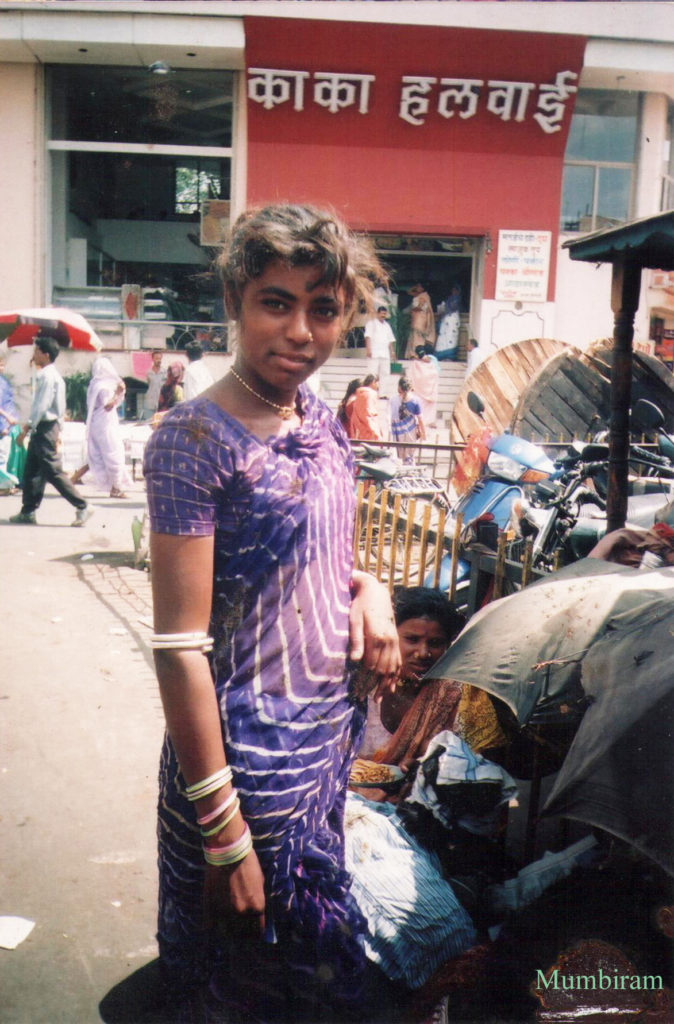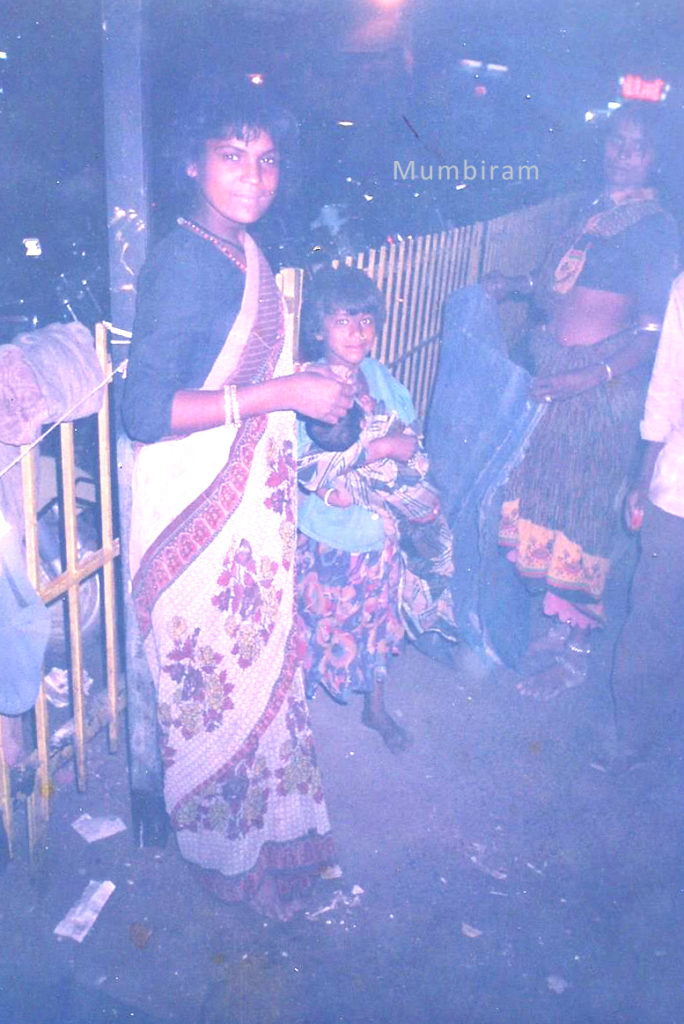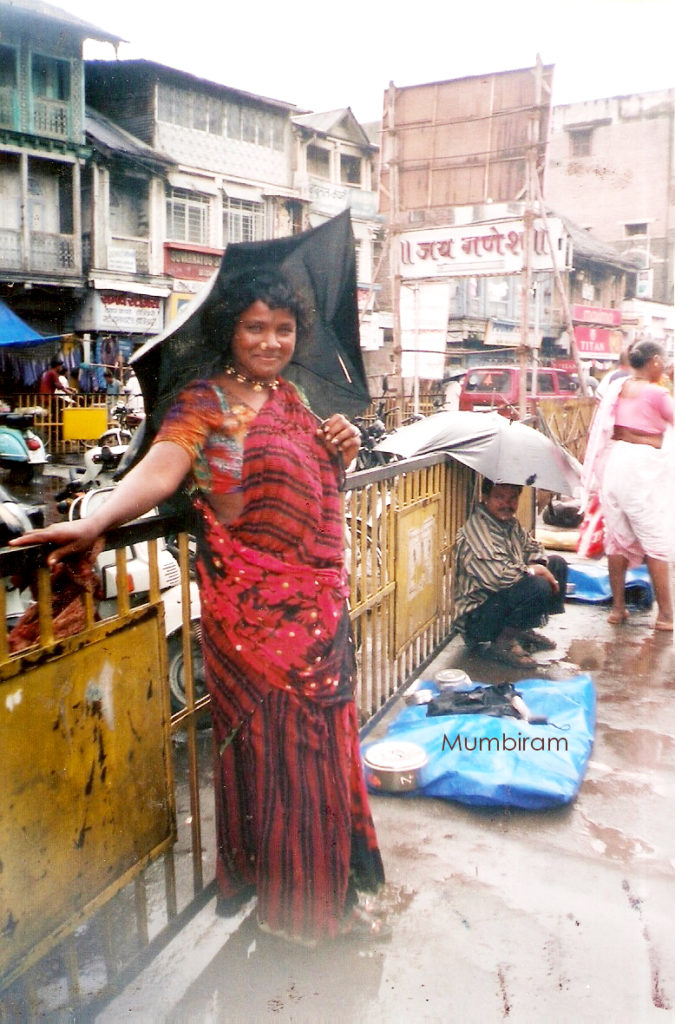 The very tall dark woman was the soft spoken Labaad. She turned out to be another well wisher of Mumbiram. The light-skinned woman with green eyes said her name was Meera. She turned out to be one of the sisters of Labaad's husband Gudchhap. Soon Mumbiram was getting to know each one of them and they in turn were fascinated to get to know, in this new city that they were entering, a 'Painter Babu' who was interested in them as his Muses, his models.
Friendship between Mumbiram and the Nandgaon Phasepardhis grew like the moon in the light fortnight of the month. It was not long before Ajmedar and Meera appeared in Mumbiram's Mandai atelier ready to have a portrait made !
Such quick acceptance of an artist as a friend would be unheard-of from most other communities in India. Phasepardhis have a gypsy inside them. They have a surprisingly alive sensitivity to art, music and other romantic aspects of human life.