Standing halfway along the Lakdi Pool bridge on the Mutha river when the river is in flood is an awe-inspiring experience. One feels the mighty force moving right under you.

Far in the distance the noble silhouette of the Sinhagad presides over the landscape.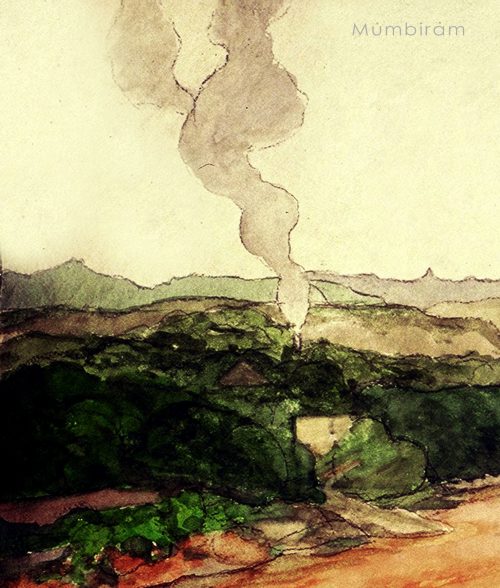 The smoke rising from the Vaikuntha crematorium provides the counterpoint to the otherwise very wet feeling in the end-to-end flooded river below.
Mumbiram found a walk on the windy bridge to be one of the happiest experiences in Pune on any day. The churning waters of the flood were a challenge to the brave lads of Pune. They would jump into the river at this point and come ashore half a mile downstream near the Omkareshvar temple. Anjanibai's cousin Gopal Godbole was one of these foot-loose fellows. It was mighty hazardous. But he did it year after year. One physics lab teacher in Mumbiram's college was lost in his attempt to do just that.