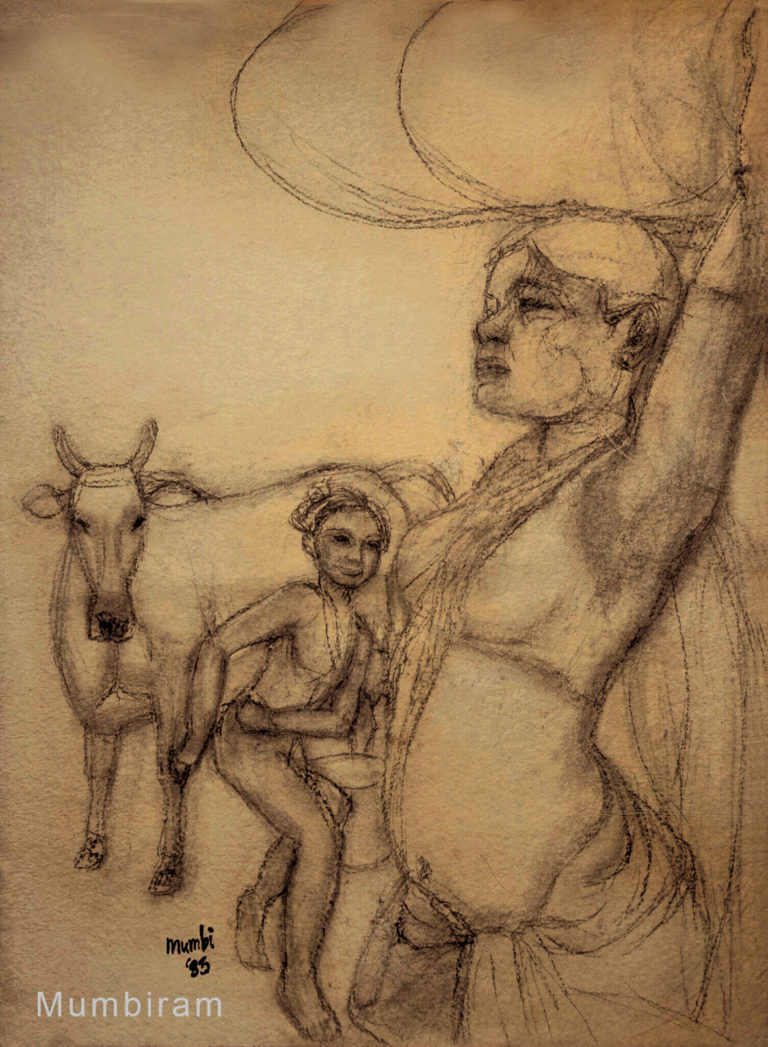 The scriptures describe how eagerly the gopis, the cowherd damsels, used to wait for the adolescent Krishna and his friends to return from the forest with the cows.
Here one sees a village damsel is returning from the forest with a heavy bundle of forage overhead.
The remote hills of India are inhabited by tribals that subsist on fruit, berries, herbs, honey as well as fodder and firewood that is gathered from the forest. At the end of the day men and women come home with heavy loads much to the happiness of those waiting for them all day.
Mumbiram is immensely attracted to that life close to nature. He experiences echoes of the pastoral scenes of Krishna's boyhood leelas in the forests of Vrindavan.
The amazing beauty of the damsel carrying the heavy load is captured with great élan by the artist's virtuosity in the charcoal medium. The young boy is about to rush to his beloved. His cow is the only witness to what follows. The damsel is pretending to ignore the advancing youngster but the expression on her face leaves much to the imagination of the viewer.
In private collection in Luebeck Germany