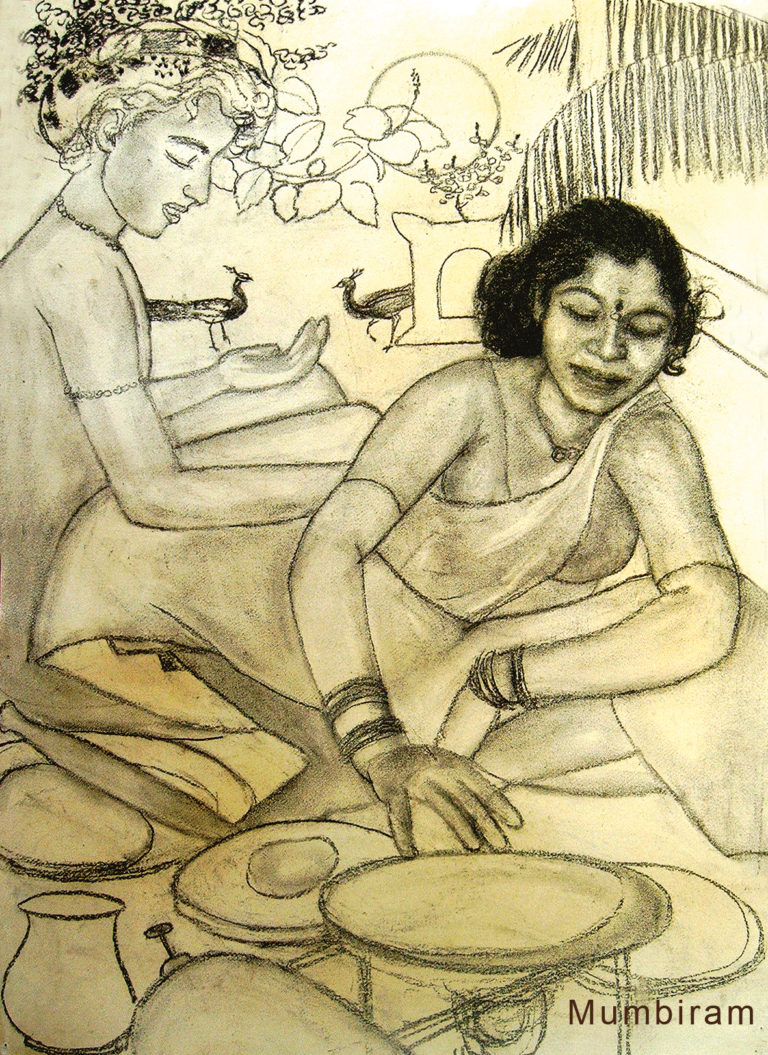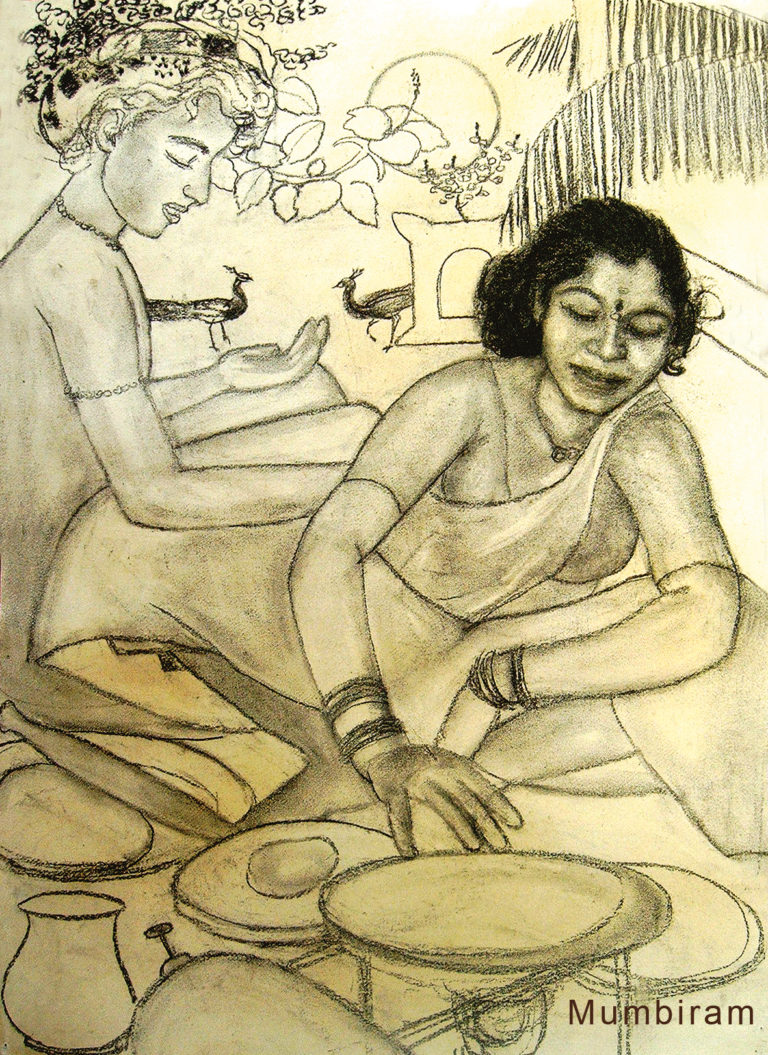 This extraordinary charcoal rendering by Mumbiram is one of the prime examples of Rasa Renaissance Art. The artist and his muses have a real life friendship that is reflected in the art.
Kusum is making chapattis – Indian flat bread. Her mate is keeping her company by reading to her from a book – most likely his own composition.
The expression on Kusum's face shows she is listening, even amused.
The Hibiscuses, the Moon, the revered Tulasi plant and the peacock are 'alambana' objects that create the atmosphere conducive to the emotions (rasa) being expressed.
Making the chapattis is one of the humdrum chores in every Indian woman's daily routine. The magical touch of a rasik artist has given it the spin to make it a juicy memorable loving experience.
The consummate skill of the artist is so mature that it has taken a back seat and let the drama of the situation take center-stage.
This charcoal rendering has been included in an anthology of Mumbiram's other charcoal renderings depicting loving couples sharing their book reading experience. This anthology is titled 'Book Readers, Love on the Gutenberg Galaxy', published by Distant Dummer. 
Here you can visit Distant Drummer Publications and download the "Book Readers – Love on the Gutenberg Galaxy" by Artist Mumbiram as a free PDF and epub:
"Book Readers – Love on the Gutenberg Galaxy", Mumbiram, at Distant Drummer Publications