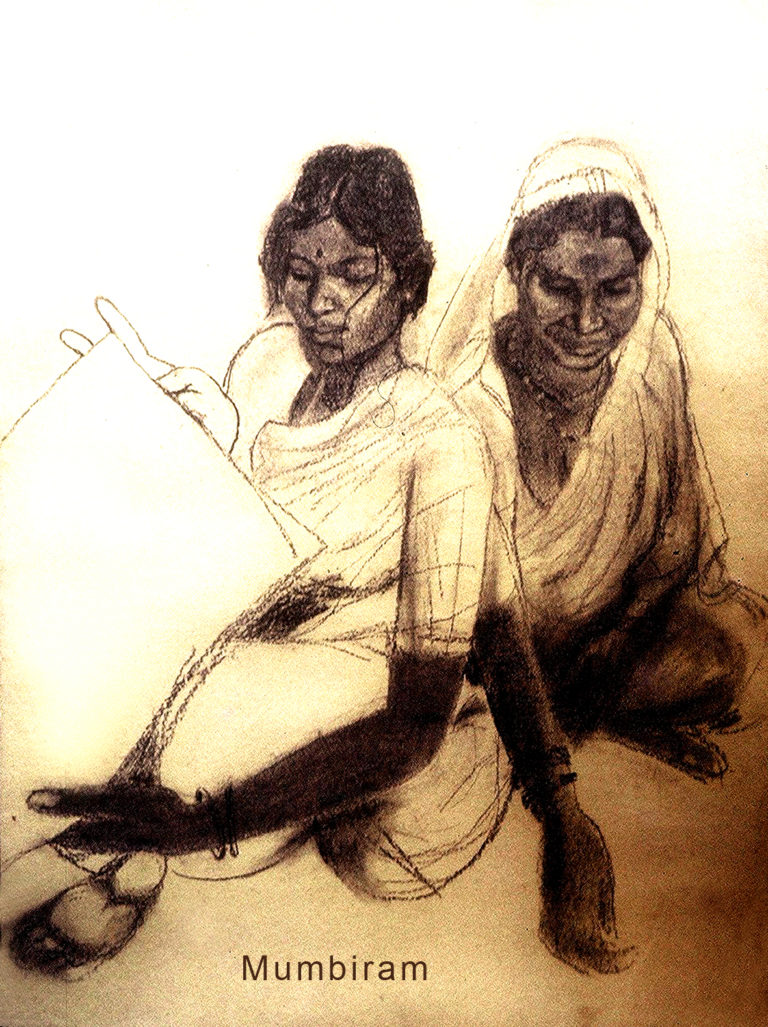 Sakhrabai had migrated from rural Mungi-Paithan to Pune as a teenager with her father and family and settled in what would become an urban slum. They were from the Matang (Mang) untouchable caste that salvaged bones and skins from animal carcasses. Kusum was her eldest daughter. Kusum went into the city with other girls in the neighborhood to collect paper and plastic refuse as well as metal scrap from construction sites. It was an adventure fraught with danger for teenage girls. Kusum was the leader of her group. A tall dark, strongly built, attractive teenager. She had a variety of suitors. That included a young Englishman that was once a disciple of Osho-Rajneesh, a Muslim boy from a neighboring slum besides a fellow rag-picker who dressed as a girl. Kusum's father had already got a boy from his relatives to marry her. Kusum had driven that boy away. Kusum had kept all this from Mubiram the artist who also liked her.
Kusum and her gang became regular visitors to Mumbiram's atelier at the downtown vegetable market place. He was hospitable, gracious and generous. Kusum kept it like that. He was the kind of man to take mama to meet. Nothing hanky panky.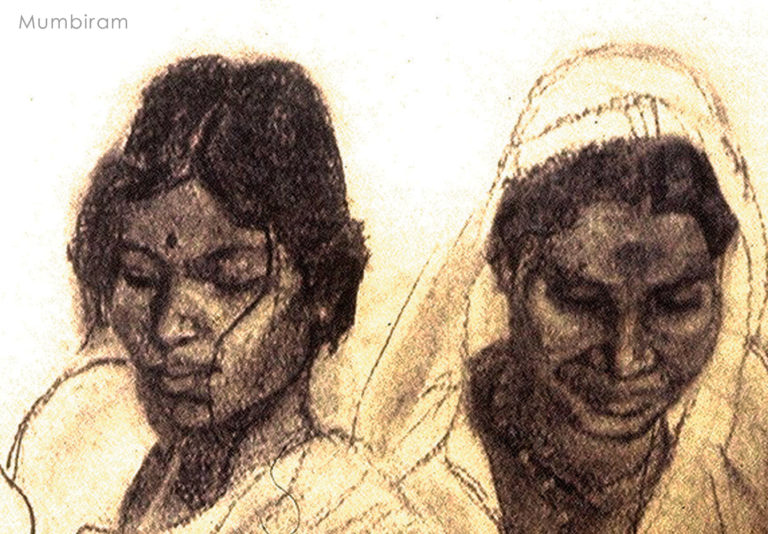 Here Kusum is seen sharing Mumbiram's art with her mother. Kusum has been Mumbiram's favorite muse and inspired many a classic of Rasa Renaissance Art.
This charcoal rendering is in private collection in Australia.
This charcoal rendering has been included in an anthology of Mumbiram's other charcoal renderings depicting loving couples sharing their book reading experience. This anthology is titled 'Book Readers, Love on the Gutenberg Galaxy', published by Distant Drummer.