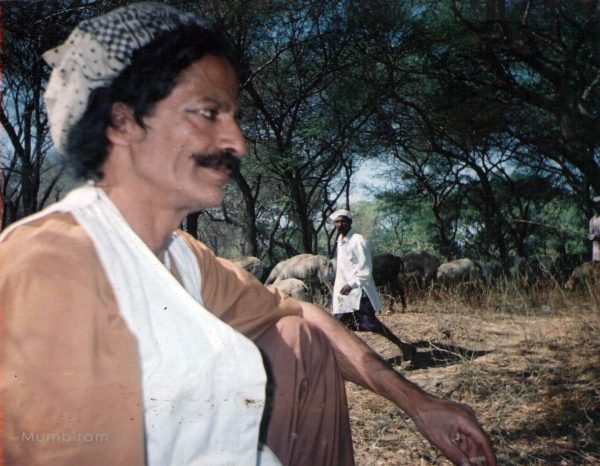 Mumbiram had become very well familiar with the western bank of the Mula river as he would leisurely paddle along sitting in small boats up the river up to the Holkar Bridge. Mumbiram's artist-grandfather had his home near the river just before the Holkar Bridge.
There was a secluded patch of land along the bank that was overgrown with Acacia (Babhul) trees that have nail-like thorns along with luscious green foliage. Sheep and goats are fond of this kind of fodder. The thorns of the Babhul discouraged other visitors therefore the spot remained secluded. There was something else that was an irresistible attraction for young boys that got a thrill out of exploring such secluded places.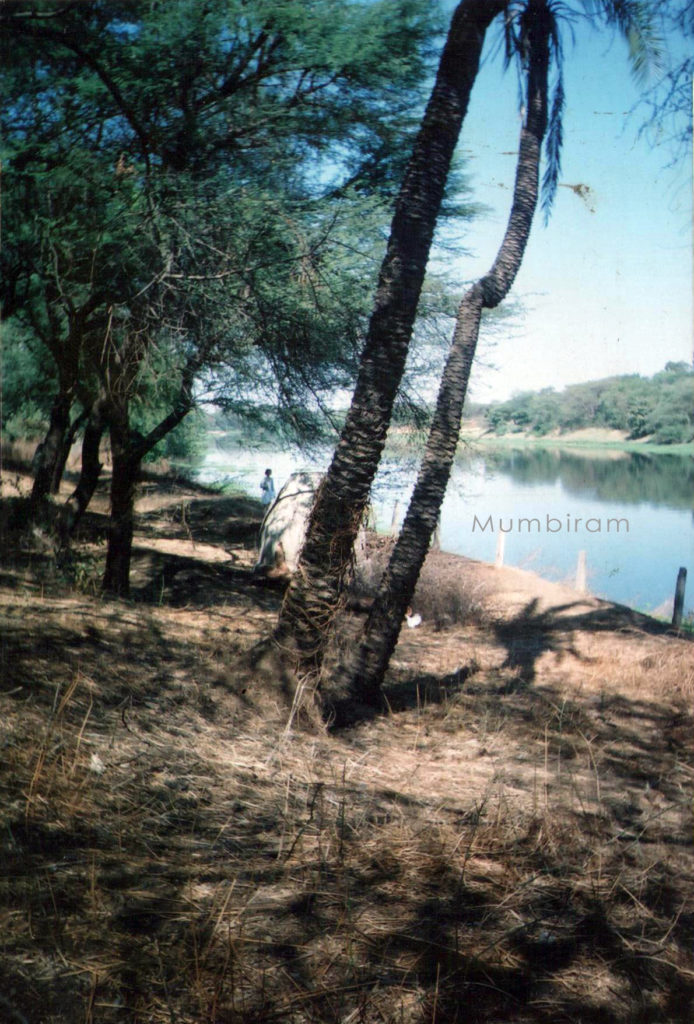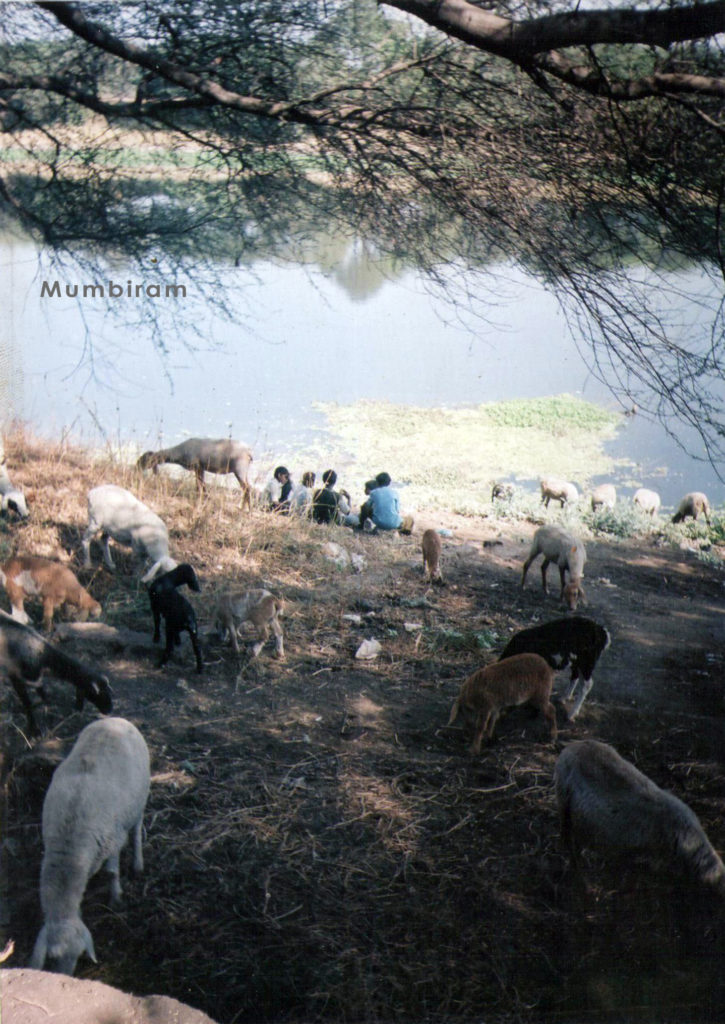 There were Shindi Palm trees that bear abundant bunches of tiny fruit that has a layer of sweet flesh over rather large seeds. (In rural areas they collect the sap of these trees which is delicious neera drink early in the morning but turns into fermented alcoholic drink 'toddy' in the afternoon.) The stem of these trees is too rough and scaly to climb so boys throw stones at the top of the tree to bring down a shower of the Shindi fruit. It was very common to meet Dhangar shepherd boys with their sheep and goat lounging here on hot afternoons.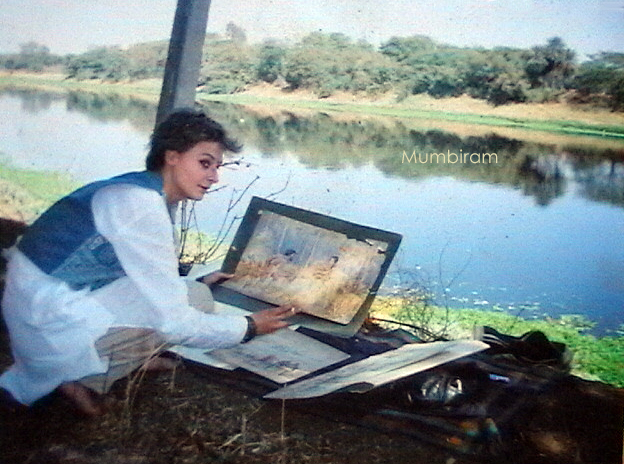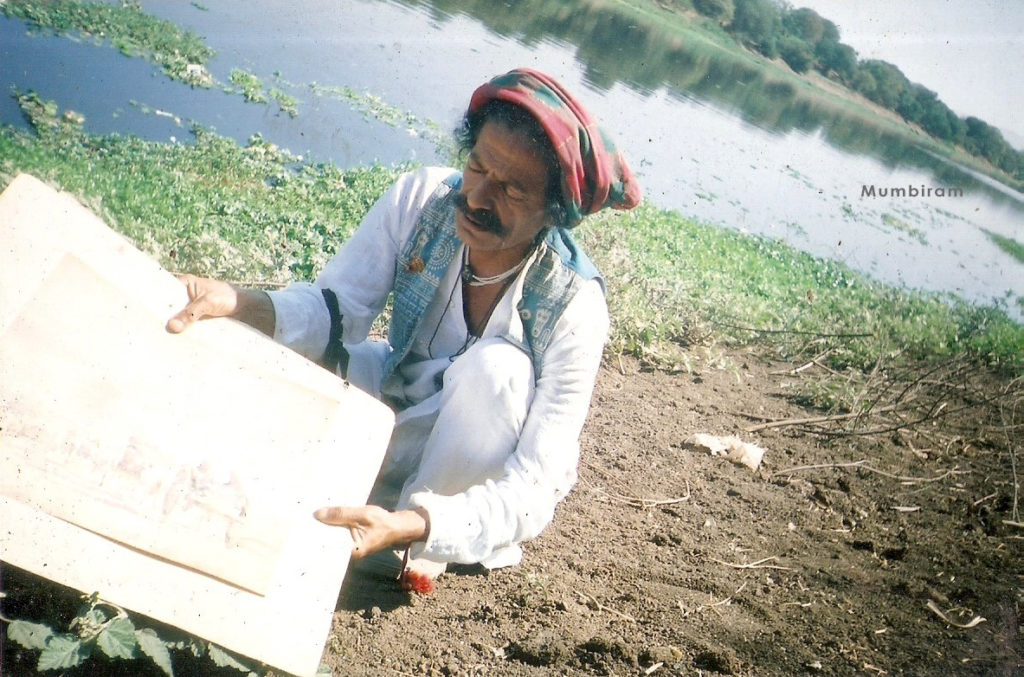 After Mumbiram met Vrinda they decided to photograph Mumbiram's own art as well as other precious art from the archives of his grandfather's work. Here we have some photos of the day they took Mumbiram's grandfather's watercolour art to this spot to photograph it. It was entirely appropriate because grandfather's legendary studio used to be less than 200 metres from this spot. As luck would have it some shepherd boys soon meandered and settled their sheep and goats all around Vrinda and Mumbiram.